WXtoImg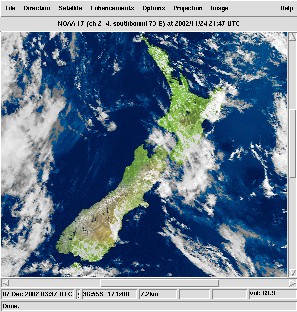 The world's best weather satellite (WXsat) signal to image decoder.


NOTE: This site is not affiliated with the original WXtoImg Project, and is merely an attempt to provide a place for people to download the software (as it seems the original developer has abandoned the project.)

As of 8/1/18, there are still a few missing files, including:

wxtoimg-linux-amd64-2.11.2-beta.tar.gz
Beta Quick Start Guide

If anyone has either of these files, please get in touch by emailing

[email protected]

with the info.



2018 Professional Edition Upgrade Key
Given that the original dev seems to have wanted to make the full version available to everyone before disappearing, I'm putting a valid license key/info here - if someone wants this removed, feel free to get in touch and I'll take it down.



Full Name: Kevin Schuchmann
Email Address: your email address
Upgrade Key: CGHZ-PP9G-EAJZ-AWKK-NDNX



Simply connect a 137-138MHz FM communications receiver, scanner, or weather satellite receiver to your soundcard and get stunning colour images directly from weather satellites. The only other item you'll need is an antenna for receiving the circularly polarised signals.

WXtoImg is a fully automated APT and WEFAX weather satellite (wxsat) decoder. The software supports recording, decoding, editing, and viewing on all versions of Windows, Linux, and Mac OS X. WXtoImg supports real-time decoding, map overlays, advanced colour enhancements, 3-D images, animations, multi-pass images, projection transformation (e.g. Mercator), text overlays, automated web page creation, temperature display, GPS interfacing, wide-area composite image creation and computer control for many weather satellite receivers, communications receivers, and scanners.

WXtoImg Version 2.11.2 Beta Available
Many improvements, including ALSA audio support under Linux and Banana Pi (and other ARM) support can be found in the 2.11.2 beta. Download. WXtoImg Version 2.10.11 Released
The latest stable version is 2.10.11. Download.

2017 Standard Edition Upgrade Key
Install in Help -> Enter Upgrade Key (use upper/lower case exactly as below):
  Full Name: WXtoImg Standard
  Email Address: your email address
  Upgrade Key: TYLQ-KGKT-7M73-U86U-EAQ2

2017 Professional Edition Upgrade Key
  Full Name: WXtoImg Professional
  Email Address: your email address
  Upgrade Key: YKC7-6LXP-SL92-SZWT-D4HX

WXtoImg makes use of the 16-bit sampling capabilities of soundcards to provide better decoding than is possible with expensive purpose-designed hardware decoders. WXtoImg comes in a basic freeware version that provides a large range of features. Improved automation, new enhancements, a wider variety of options, projection transformations and improved quality images from communications receivers and scanners are available by upgrading the software.
Features
real-time display of image data sent from satellite,
completely automated recording, decoding, and web page production and publishing (see also Images),
supports a wide range of enhancements.
transforms images to standard map projections,
overlay maps with adjustable colours and feature sets,
temperature under cursor display,
IR temperature and sea surface temperature calibration,
command line operation for embedded applications,
---
Copyright © 2001-2018. All rights reserved.